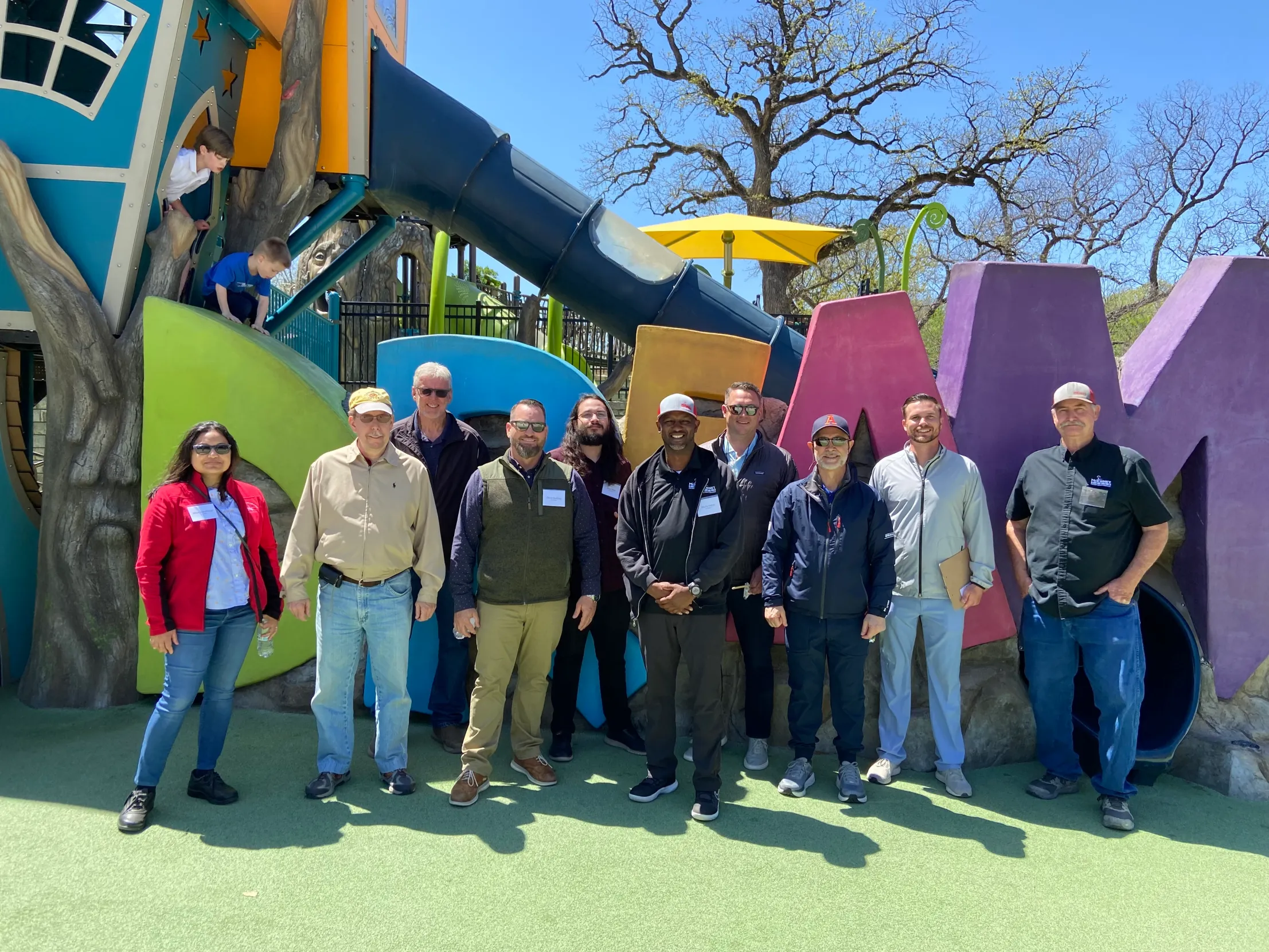 WHO'S READY FOR AN "IN-THE-FIELD" EDUCATION SESSION?
We're so excited to have you here!
Whirlix Design Inc., in cooperation with Landscape Structures®, offers a wide variety of continuing education credits to Texas-based parks and recreation professionals and landscape architects on valuable topics such as Inclusive Play and age-appropriate playscape design.
In congruence with your play tour, your team will be able to acquire either AIA, IACET or LA CES-accredited seminar materials in the field. The tour will include a provided lunch and an accredited 100-level CEU presentation based on the playscape selected for your firm's visit. Earn a CEU credit and have some fun along the way. Please, complete the form to get started and connect with a representative!
*Note: We are limited to offering this type of continuing education session and will be provided only upon request and approval. Thank you!